How to Make Resin Bookmarks – DIY Resin Bookmarks Tutorial
A bookmark enables you to track your progress when reading a certain book. More importantly, it allows you to return to the part you were previously reading with ease. In other words, a bookmark is a very useful tool to any bookworm.
Surprisingly, you can make unique DIY resin bookmarks with epoxy resin. Best of all, you can even make a resin bookmark into personalised handmade gifts, they are an excellent gift idea for book lovers.
But where do you get started, especially if you're a beginner? Relax! In this tutorial, I'll show you how to make resin bookmarks yourself.
If bookmarks are not your thing have a look at our article about making drink coasters with epoxy resin
Just follow along!
Supplies Needed For This Project
Resin bookmark mold
Gloves & respirator mask
Hardener and Resin
Measuring & Mixing cups
Silicone craft mat
Stir sticks
Tassels
Filling material (glitter, pressed flowers, etc.)
Preparation and General Tips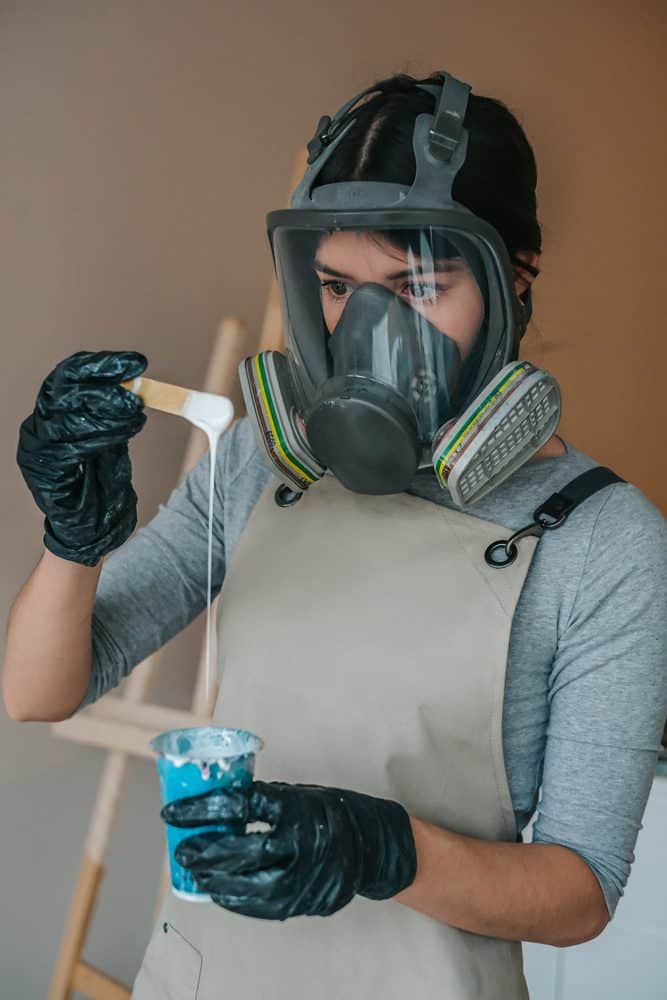 1. Personal Safety
Resin and hardeners are chemical compounds. For that, always wear a pair of nitrile gloves before you start working with epoxy. Note, don't use vinyl gloves when working with epoxy resin mixture since they don't resist liquid chemicals.
Nitrile gloves, on the other hand, are relatively thin and chemical resistant. This will protect your skin from any irritation that may occur when you mix these chemicals. On the same note, wear a respirator and ensure the room has adequate ventilation.
2. Protect the Work Area
First clean the workspace to get rid of any moisture, dirt, oil, or wax. Then lay down wax paper over the surface to protect it from resin spills.
3. Choose a Resin Bookmark Mold
There are various custom handmade bookmarks to choose from. But if you can't find one, feel free to use rectangle silicone molds instead. However, don't fill those molds to avoid creating a bookmark that's too thick.
4. Determine the Amount of Resin You Need
The amount of resin your project needs will depend on the size of each mold. Also, it will depend on the number of resin bookmarks you intend to create. So, to estimate the amount you need, you've to determine the volume of your molds.
The easy way to do that is by using a small measuring cup/ syringe filled with water. Put that water into the casting. Then use the measurements on the syringe or cup to figure out how much resin you'll need.
5. Spray a Release Agent into the Molds
Lastly, clean your mold and wipe them off with a dry microfiber cloth. Now, spray a release agent into the casting and leave them to dry. This makes it easy to remove your bookmarks from the molds when epoxy hardens.
Steps of Making Resin Bookmarks
1. Prepare Resin
Preparing epoxy involves various processes. So, before you start mixing, make sure you're ready to do the entire process to the end.
First, accurately measure out your resin and hardener with 2 separate measuring cups. If it's a ratio of 1:1, ensure the volumes of resin and hardener are equal. The solution will form a cloudy, sticky solution if the measurements are wrong.
Also, this will affect the curing of your pieces. That's how important this step is!
After measuring the solutions, pour them into a mixing cup. And start stirring the mixture with your wooden stick for about 2 minutes. If the mixture cloud up, that's an indication that a reaction is happening. However, it will eventually start to clear up after stirring.
2. Add Color to the Mixture (Optional)
If you'd like to add some dye/ glitter to your resin, do it at this stage. Then continue stirring the solution for another minute. Don't remove your wooden stick from the mixture when stirring to reduce air bubbles.
3. Leave it for Some Time
To determine if the solution is fully mixed, look for streaks.
If it's clear, then you're good to go. Before you start pouring it in your molds, set it aside for about 5 to 10 minutes. This will let air bubbles move to the resin surface. To speed up this process, gently tap the sides of the mixing cup.
4. Pour Resin into the Molds
Pour a little of your epoxy into the bottom of each bookmark mold. Leave the resin to dry until it is no longer tacky. This can take about 8 to 12 hours.
5. Add Your Favorite Embellishments
After allowing your epoxy enough time to cure, add your favorite decorative object.
These can be items like pressed flowers, glitter, sequins, and so on. It's all up to you! Once you've placed your decorative items, get ready to pour the top epoxy layer.
6. Pour the Second Layer
Slowly pour the top layer until each mold is full to cover the embellishments.
However, make sure you don't overfill the molds. The easiest way to pour epoxy is to start at the center of your castings. Epoxy will then gently flow to the sides to form an even surface.
If any embellishment rises to the surface, press it down slowly with a toothpick/ stirrer. Moreover, if any epoxy spills onto the mold, scrape it down.
7. Pop-Out Bubbles
After pouring epoxy, you may notice large bubbles rising to the surface. Simply pop them with a toothpick. But if they're small, pass a heat gun or torch over the solution to blow them out.
8. Allow Curing
Cover your pieces with a lid/ bucket to protect them from dust and other potential pollutants.
Then leave it overnight to cure. Epoxy can be dry to the touch in less than 24 hours. However, it takes 24 to 72 hours to cure completely. Also, the curing time can vary depending on the room temperature of your working space.
9. Un-Mold the Bookmarks
When your pieces have cured fully, carefully remove them from the molds. Provided you had applied for a release agent, this process will be extremely simple. Now you can go ahead and add the tassels to your pieces.
10. Set a Tassel
Using an electric screwdriver, drill a tiny hole in the top of your epoxy pieces.
Then tie on the tassel through this hole. Alternatively, use a piece of embroidery thread to make your piece more attractive. Some people even tie a piece of colorful ribbon. In other words, you can use any item you want to act as a tassel.
11. Finishing Touches
The last step for making a resin bookmark is to polish your pieces with 1000-grit sandpaper. Lastly, finish them with some wood oil to make them shiny.
Conclusion
So you have learnt how to make resin bookmarks! Those steps are quite simple, right? Well, by following them, you'll easily make your first beautiful resin bookmarks as well.
Remember, this is not the only way you can create these cute and practical pieces. Instead, there are many other creative ideas you can try.
Feel free to leave some of those ideas in the comment section below.
FAQs
1. Will my resin bookmark be flexible?
Epoxy bookmarks can be flexible if they're not cured fully. This can also occur because of improper mixing, and the use of compromised resin.
2. Can you embed flowers in resin bookmarks?
Yes! You can embed dried flowers and leaves in epoxy to preserve their beauty.
3. How long will my resin bookmarks take to cure?
They can take up to 72 hours to set fully. After 24 hours, they'll be dry to the touch, but not completely cured.
4. How much epoxy do I need to make resin bookmarks?
Bookmarks molds similar to shaker molds are quite small and will require very little resin compared to other projects although the amount will vary depending on factors like different sizes and shapes. So, the amount of epoxy you need for your project will depend on the type and size of your castings. It will also depend on other factors like the number of books you want to make.